We're all in this together
These are unusual times
Well, then. Who could have predicted a wet market in Wuhan would impact workers of Lancaster in such a bewildering way?
Being in business is often about adapting to adversity. Coping with the unexpected. Responding to change.
Bold entrepreneurs do not lack spirit or ingenuity. There will be disruption of course. But when we pull together, we've shown we can rise to the challenge.
Every business across the country has a role to play. It's business as unusual.
But we need to keep the wheels of commerce in motion and together we'll get through this.
We're here, even if we're not there
We might all have to live with travel restrictions, quarantine or solitary confinement.
Whatever happens, we're always happy to meet you online with a video chat.
• To arrange, visit Find a studio and choose your local team.
• Then press the big Call me button.
• Choose a phone call, video chat or email reply.
• Request a date and time, or as soon as we're free.
We'll phone or video call you back to talk through your ideas, screen share or work out a proposal.
Please wear clothes.
1. Sell more online
Keep trade routes open to more customers with an eCommerce site.
Get one year's protection for £1.
Renews at £29 each year anniversary. Cancel any time. Deploy your website during April to qualify.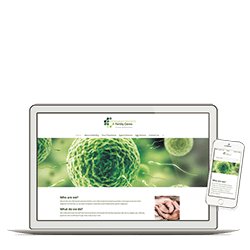 2. Clearly display information
Use large format posters to tell people you're open for business, have temporarily relocated or changed opening hours. Let customers know how to get in touch. Advertise your phone number, social media and web address.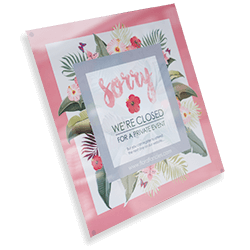 3. Navigate every visitor safely
Do you need to change access to your premises? Maybe your team are now working from home. Or you have new check-in rules. Use wayfinding soft signage. Help people understand what to do and where to go.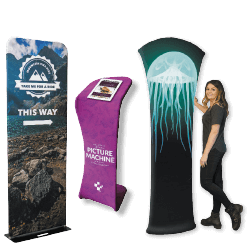 4. Be your second best
We know gatherings are getting cancelled and postponed. Follow up every lead, enquiry or quote request with a printed pack. If you can't deliver your message in person, trust a printed presentation folder to get the deal over the line.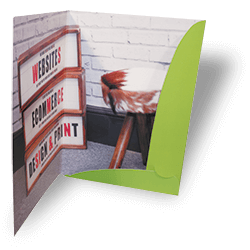 5. Send direct mail to their home
With more people working from home, residential leaflet drops make even more sense. Post folded leaflets, without even needing an envelope. 170gsm premium silk paper is one of our best sellers. Choose a variety of sizes and folds.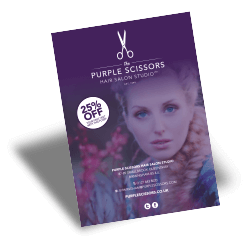 6. Brand your boxes
Lots of businesses are moving swiftly to offer home delivery. Generic packaging can be ordered quickly.
Don't allow your carton to be inconspicuous. Adorn bland boxes with branded stickers.