Lancaster Based Printers
We like to think of ourselves as the agency with online prices. We've been an, established, Lancaster printers since 2004 and we have customers that have kept coming back ever since. Our friendly approach and our determination to work with you to deliver the best solution for your needs is what sets us apart. We really are your partner, whether it's a simple one-off printing job or a custom solution you require. Our expertise in the design industry stretches back for more than 20 years.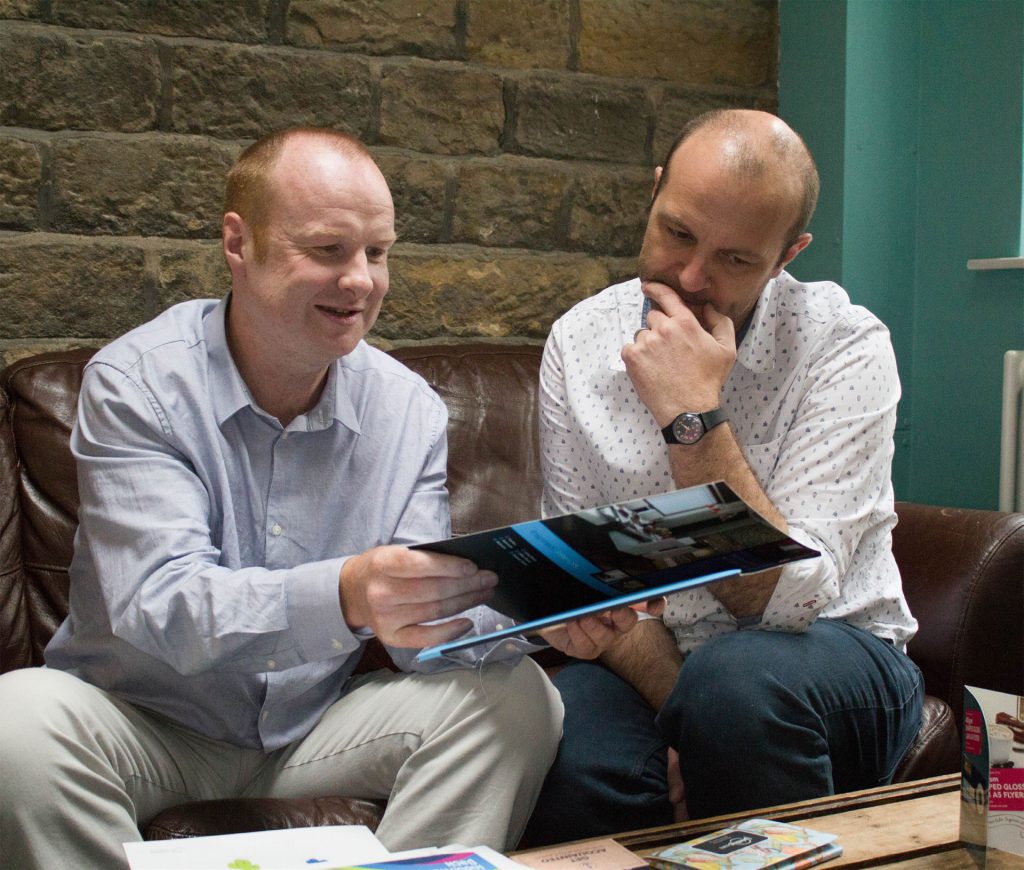 We are your design partner offering agency design and print at online prices
Adrian Walsh, Director of Printing.com, Lancaster
Bring us a detailed brief or an inkling of an idea and we can produce designs that will truly set your business apart. It's one of the reasons we maintain lasting relationships with the clients we work with. They come to think of us as an extension of their own business.
We know them and what they stand for inside out, which informs the design choices we make. We've worked across a variety of sectors for clients of all sizes. It really doesn't matter because the principles remain the same. Prices are available on our website or you can get in touch to request a quote. It may be that you're not quite sure what you need and we can help here too. Your marketing approach may benefit from the addition of leaflets or flyers, or it may be that your website needs a refresh. Whatever the outcome, we're happy to have that first discussion.
Our main services are graphic design and printing, and we can offer a range of promotional products to suit your needs. We can print business cards, business stationery or printed envelopes according to your instructions. You can also request our bespoke designs that we think sums up your business.
The marketing materials we offer include flyers, leaflets, postcards, folders and menu cards, while we can also produce booklets and brochures from A5 size up to A3. We have a range of exhibition displays, including acrylic displays, pavement signs, self-adhesive window panels and vinyl floor graphics. Other printed products include PVC banners, flags, laminates, posters in a range of sizes, and framed canvas prints.
We pride ourselves on our green credentials and all our laminated products are made using biodegradable plastic.
Once you've decided on the designs and products you want, turnaround is swift, meaning your marketing materials will soon be working hard for your business. Business cards generally take two working days from order to deliver, while booklets will be with you within five working days. Best of all, all our deliveries are now free.
Quality is always the very best, which is one of the reasons our customers keep on returning to us. We work with wedding venues, estate agents and a brewery, all of which trust us to deliver for them time after time. The technology we use ensures the products you choose will be produced to the highest specifications.
We're Your Design Partner, whatever you need us to produce.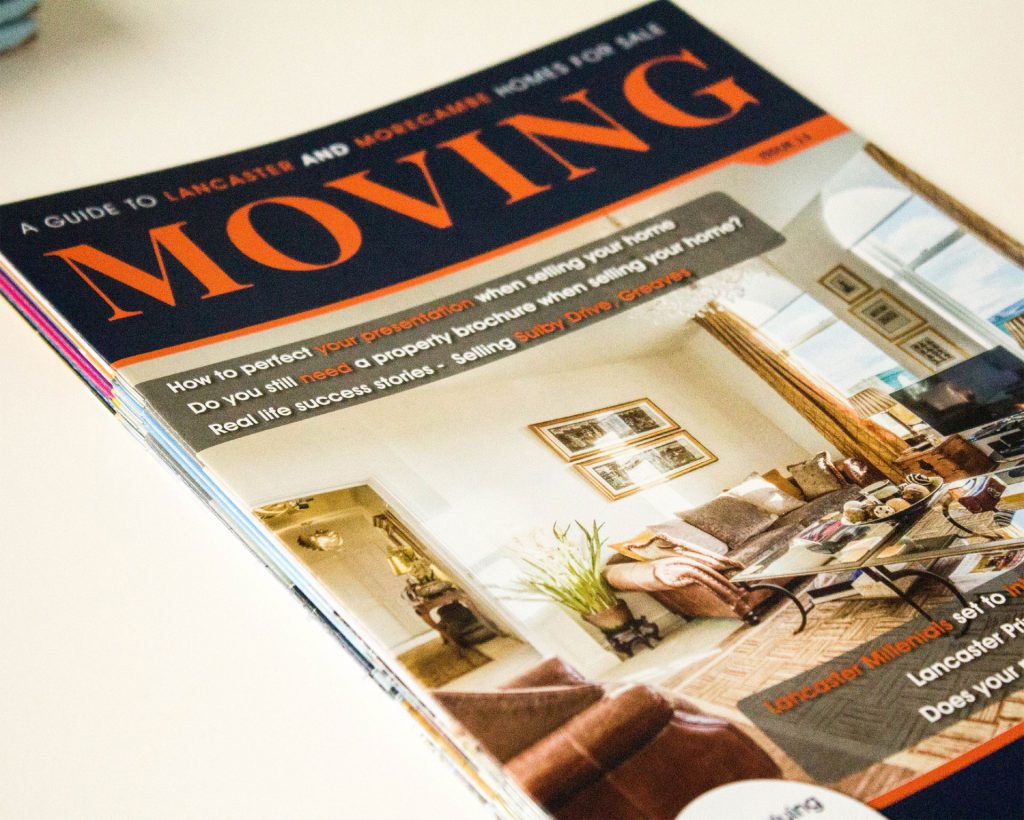 Our Clients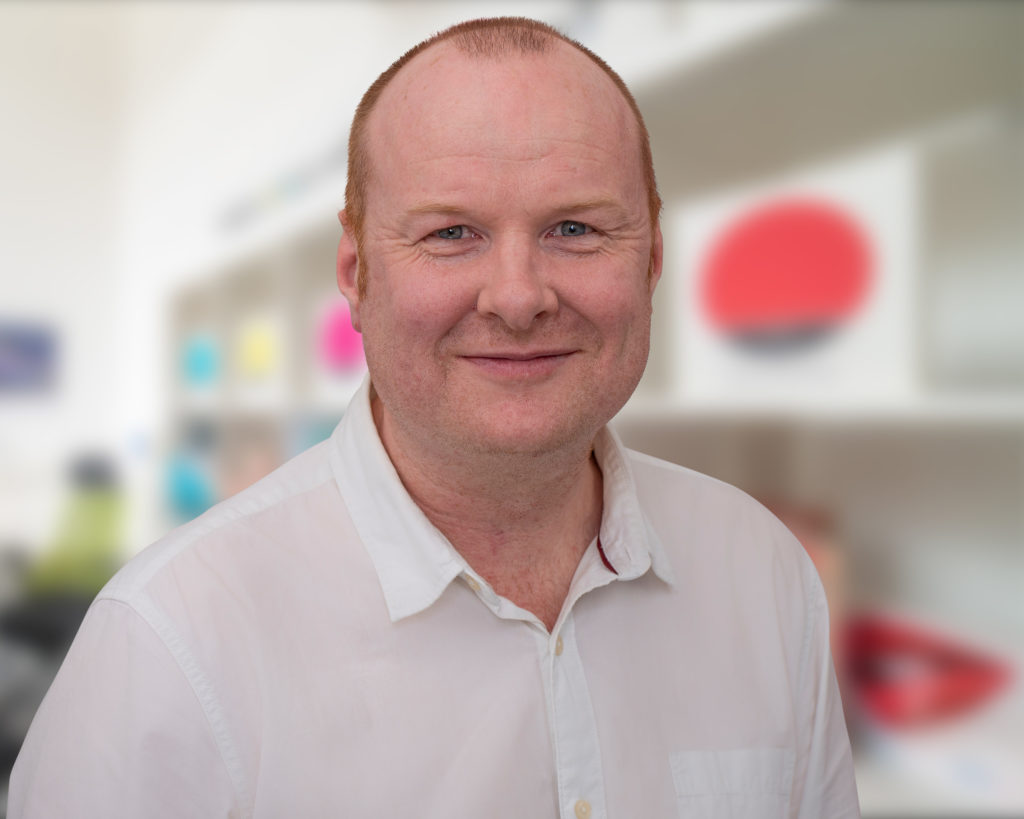 Meet Adrian
Adrian previously worked at printing.com in Lancaster as the studio manager for 8 years. Adrian left in 2011 to set up Your Design Partner which was a service offered to printing.com stores nationwide. After 4 years of success as well as picking up many local clients along the way he was keen on continuing the printing.com legacy. In 2014 became the Lancaster printers for printing.com. Adrian got married in 2013 in China and lives in Lancaster with his wife and 2 children.