Promote your business 'Alfresco' this spring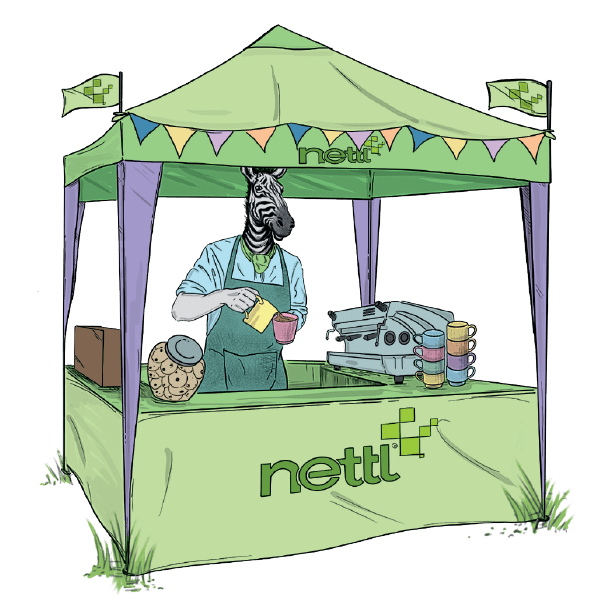 Being outside makes us feel good. It boosts our mood and reduces stress levels. Fresh air raises oxygen levels in the brain. That increases serotonin, the feel-good hormone. So why not make the most of nature's help to do a bit of business this spring?
Take your trade wholly outside. Or extend your existing premises with an outdoor section. Capture more passing traffic, or simply get your brand out and about. Whatever your goal, we've got a load of outdoor marketing ideas to help you along your way.
For TRADING OUTDOORS
Take your trade outside easily with these outdoor event solutions.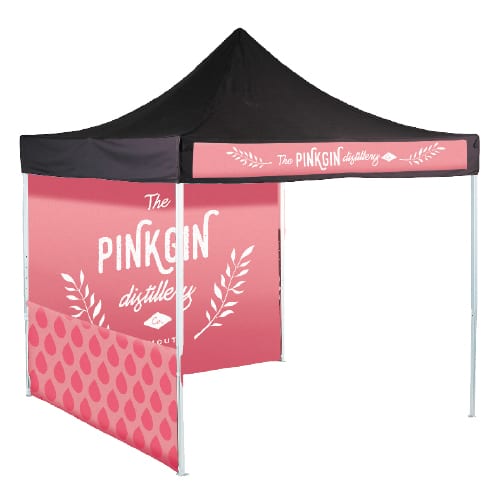 Gazebos
Set up your own outdoor store with a freestanding, waterproof Gazebo. They're always a hit at pop-up events and maker's markets.
All Gazebos
Café Barriers
Section off an area for VIP's or define a table service zone with Café Barriers. Link two or more together to define a larger space.
All Cafe Barriers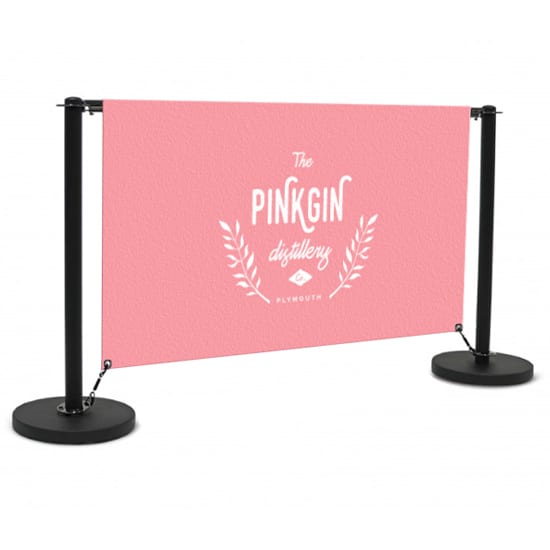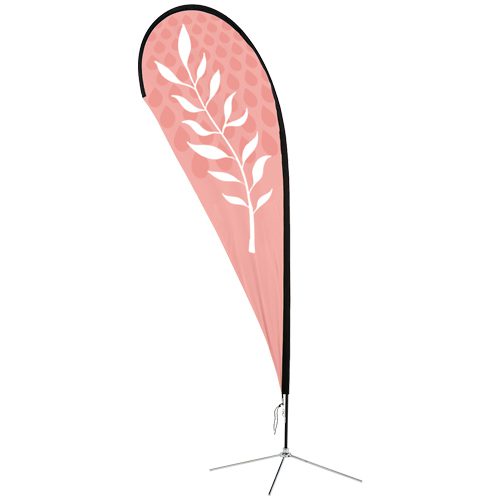 Flags
Announce your location, advertise your products, or simply decorate the space around you with an array of fluttering Flags.
All Flags
Parasols
Hide from the rain or protect your produce from the sun's rays, with a Parasol. Whatever you need to shelter from, it's got you covered.
All Parasols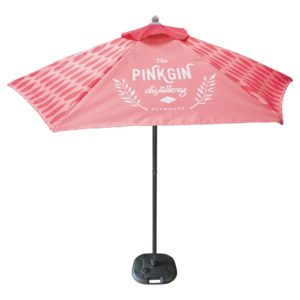 For OUTDOOR MESSAGES
Ensure people know where to find you with clear signage.
Acrylic Signs
Direct footfall around your alfresco event with navigational messages printed on smart Acrylic Signs. Can be attached to walls or fences.
All Acrylic Signs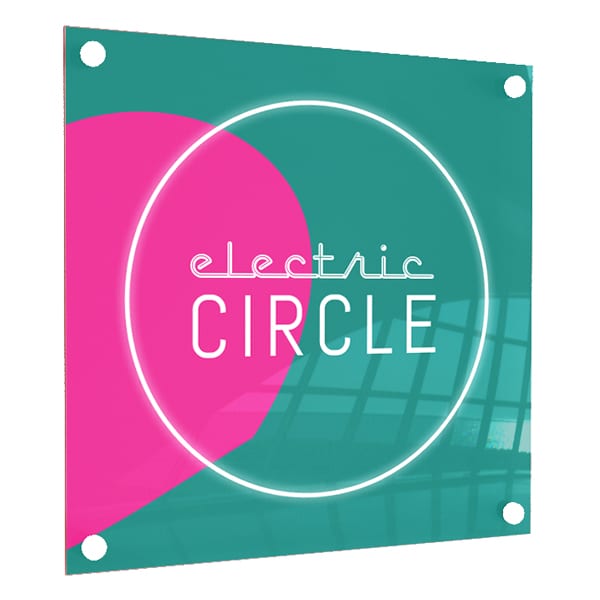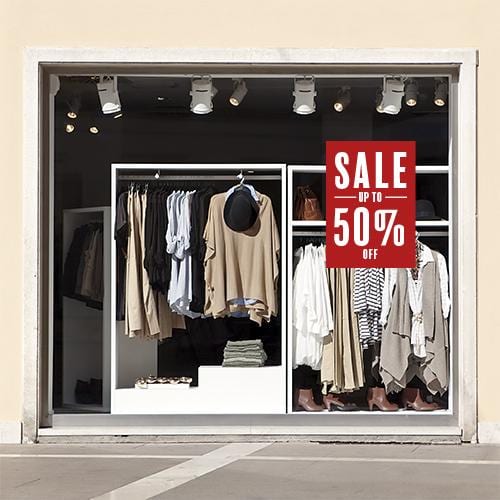 Window Stickers
Window Stickers can be used to display messages to people outside, even when your premises are closed.
All Window Stickers
Pop Out Banners
Quick to put up, and hard to miss. Pop Out Banners can be secured to a grassy surface and display a different message on each side.
All Pop Out Banners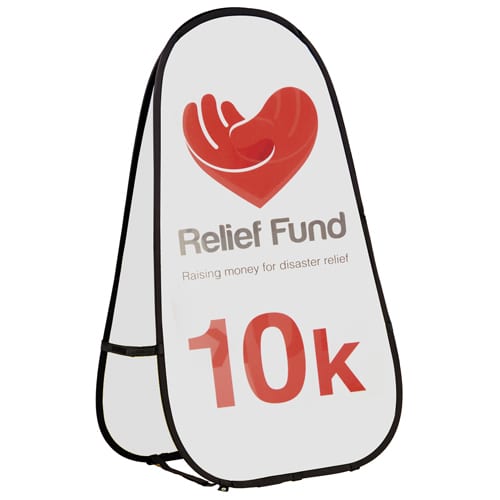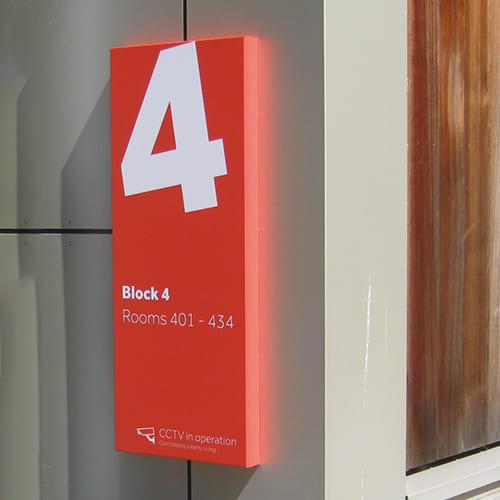 Metal Tray Signs
Let customers know they're heading the right way with branded Tray Signs. Available in a range of sizes to suit your space.
All Metal Tray Signs
For OUTDOOR PROMOTIONS
Create a celebratory atmosphere outside with these novel ideas.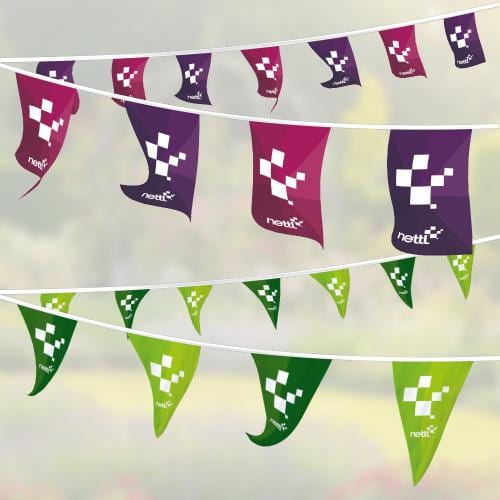 Bunting
Make sure your brand is visible everywhere your customers go at your outdoor event with colourful personalised Bunting.
All Bunting
Balloons
Nothing says 'event' quite like a collection of bright Balloons matched to your branding and emblazoned with your logo.
All Balloons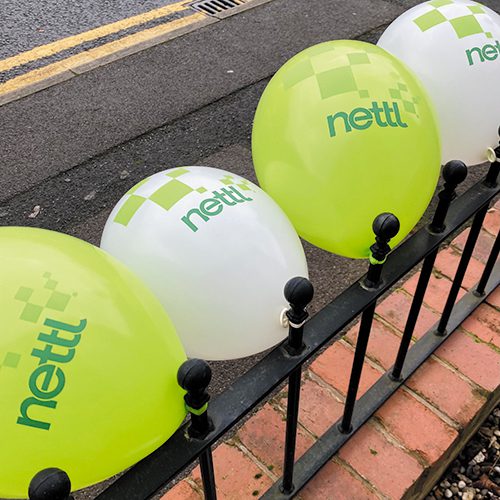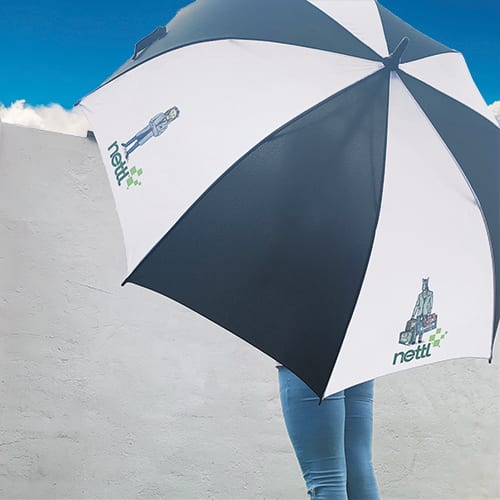 Umbrellas
If it's raining, allow guests use your customised Umbrellas for shelter. They'll stay dry, and your brand will get a bit of free exposure.
All Umbrellas
Wristbands
Create unity amongst your guests or customers with branded Silicone Wristbands. Can be used as an entry ticket, or VIP identifier.
All Wrist Bands