Light Up Lancaster transforms the city into a magical illuminated wonderland. Historic building, streets and gardens are transformed for a two night festival by international and local artists.
2019 commemorates the 50th anniversary of the Apollo 11 mission so there is a distint lunar theme. The spectacular and one of the highlights this year was the artwork 'Museum of the Moon' by Luke Jerram, seven metre moon suspended at Lancaster Priory Church with amazing detail.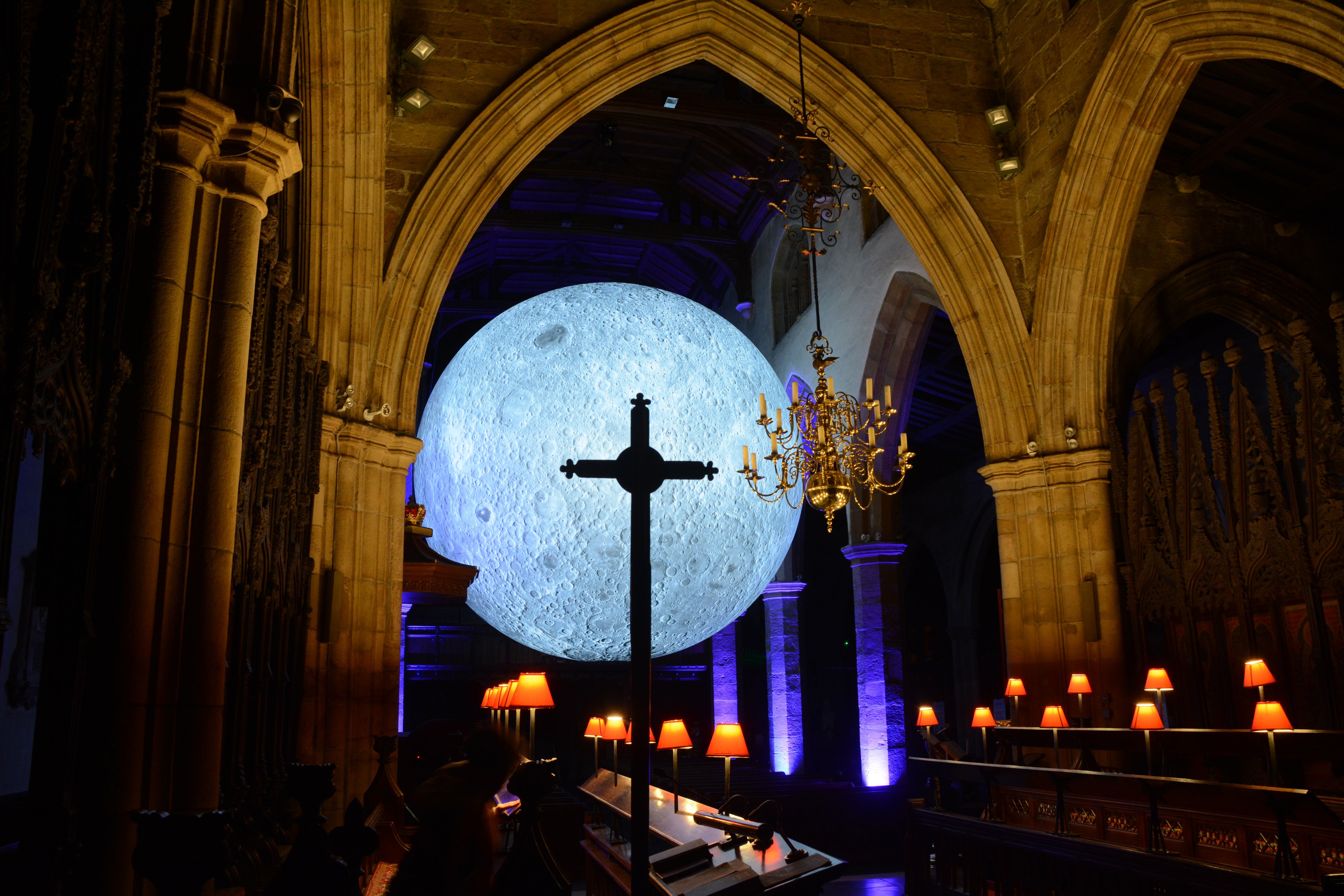 Every aspect of this festival is free, and with such an intimate city you can easily walk around the different locations to see everything in one evening, and for those of us that braved the rain on Friday we may have gotten a little moist to say the least. Saturday evening finishes with the Fireworks spectacular which for a city the size of Lancaster is always a display not to be missed.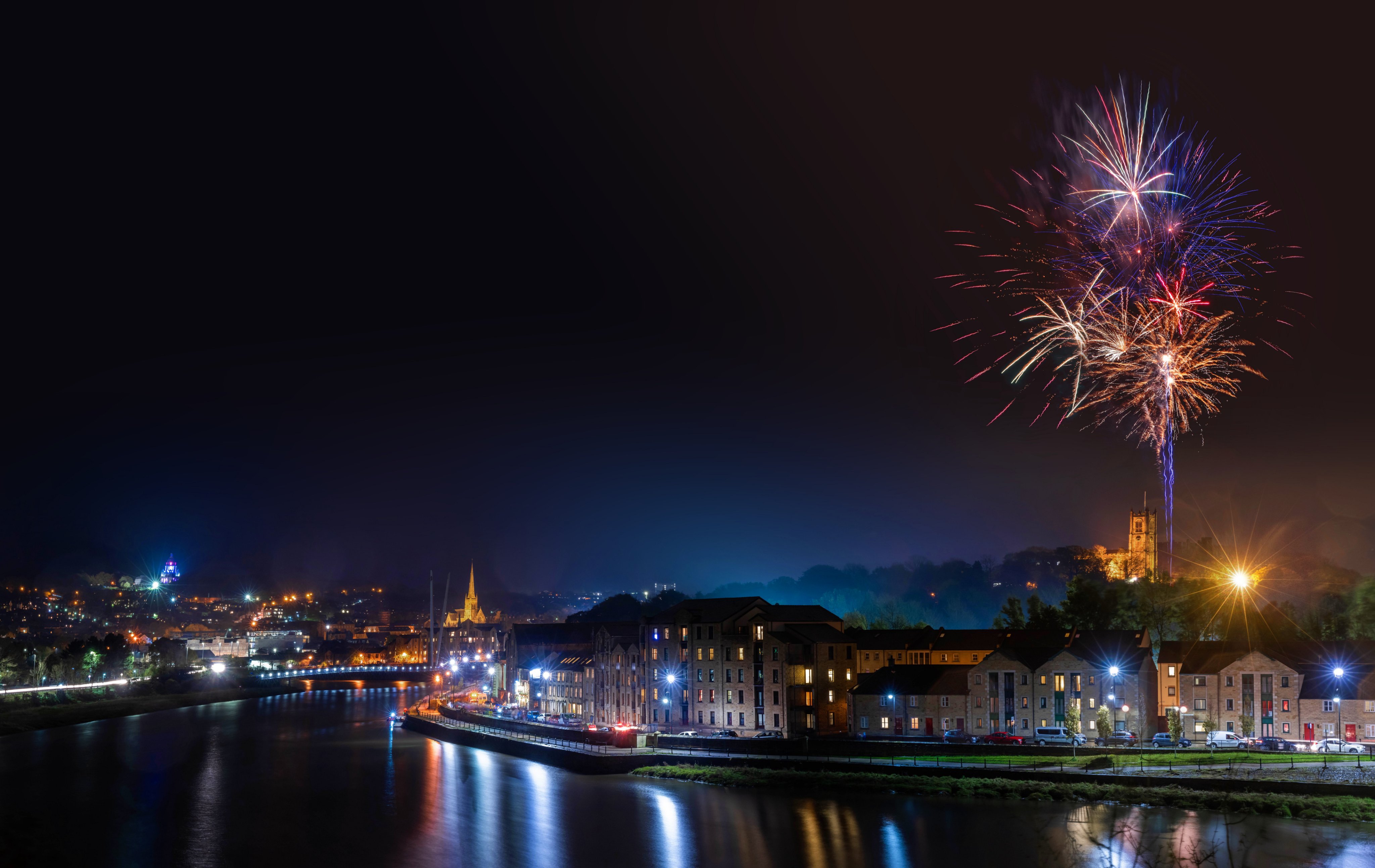 The History
Light Up Lancaster grew from a partnership between Lancaster's annual Fireworks Spectacular and a pilot event celebrating art and light, 'Light Up the Streets' which took place in 2012. The intention was to create a small but magical, after-dark multi-artform trail the night before the Fireworks Spectacular. The pilot event caught the public imagination and people came in their thousands.
From there, Light Up Lancaster gained support from Arts Council England and grew its support from Lancashire County Council and also from Lancaster Business Improvement District (BID) and the event became Light Up Lancaster – a weekend festival of art and light incorporating the annual fireworks event.
Light Up Lancaster is now a partnership event between Lancaster City Council and Lancaster Arts Partnership (LAP). The festival is supported with funding from Arts Council England, Lancaster City Council and Lancaster Business Improvement District (BID). Additional financial and in-kind support comes from Lancaster University, Pennine Events, the Duchy of Lancaster and Lancaster's arts organisations.
Light Up Lancaster is proud to be part of the Light Up The North network.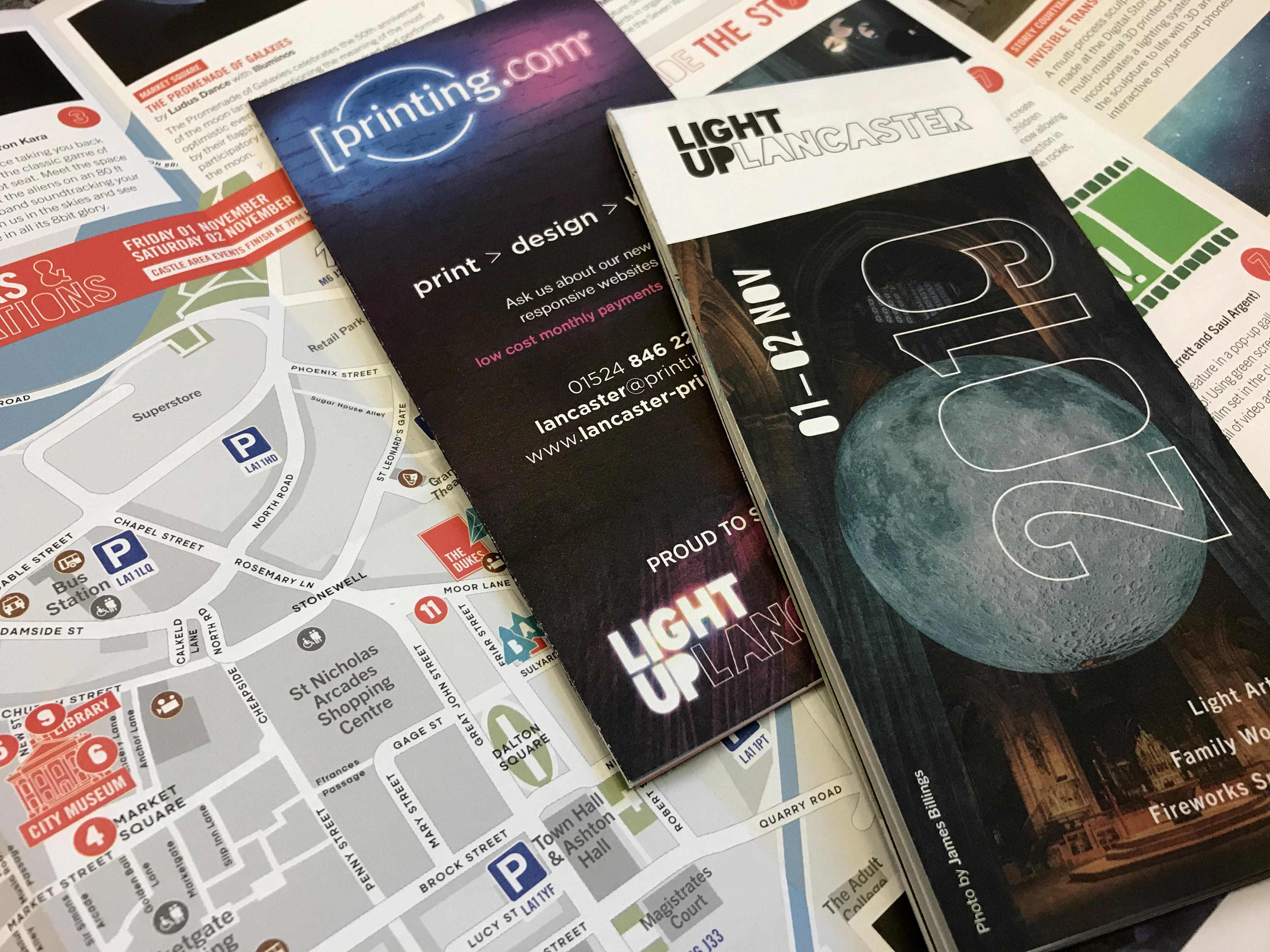 For the first time, we were delighted to have the opportunity to get involved and support such a prestigious event, attracting thousands of visitors and locals. Not only did we print this years Map we also were very happy to once again support local artist Sandy Gardener with her fabulous 'Wings' these were printed and laser cut on aluminium composite and laminated with anti-graffiti lamination so come rain or shine it stood strong!