Benefits of Good Design – Why It Matters

Seen as most of the examples above have a visual impact – we can see them after all, they often must look good too.
So you could say that design is the marriage of practicality and aesthetics. Sometimes design is more focussed on the visuals being aesthetically pleasing; such as with graphic design. Even then, graphic designers usually have a purpose they want to achieve; whether it's relaying information in an easily digestible way or convincing you that you like a company.
Why Design Matters to Business
As mentioned, good design is important because it makes the world around us better.
How can businesses employ the same principles when it comes to design? Good design matters in every area of business. From the product or service you sell, to the way your organisation is ran, to the way you present yourself to customers; good design is key to making all these areas work well.
Good design can win you new clients, turn customers into advocates, and ensure that your business operates smoothly on a day to day basis.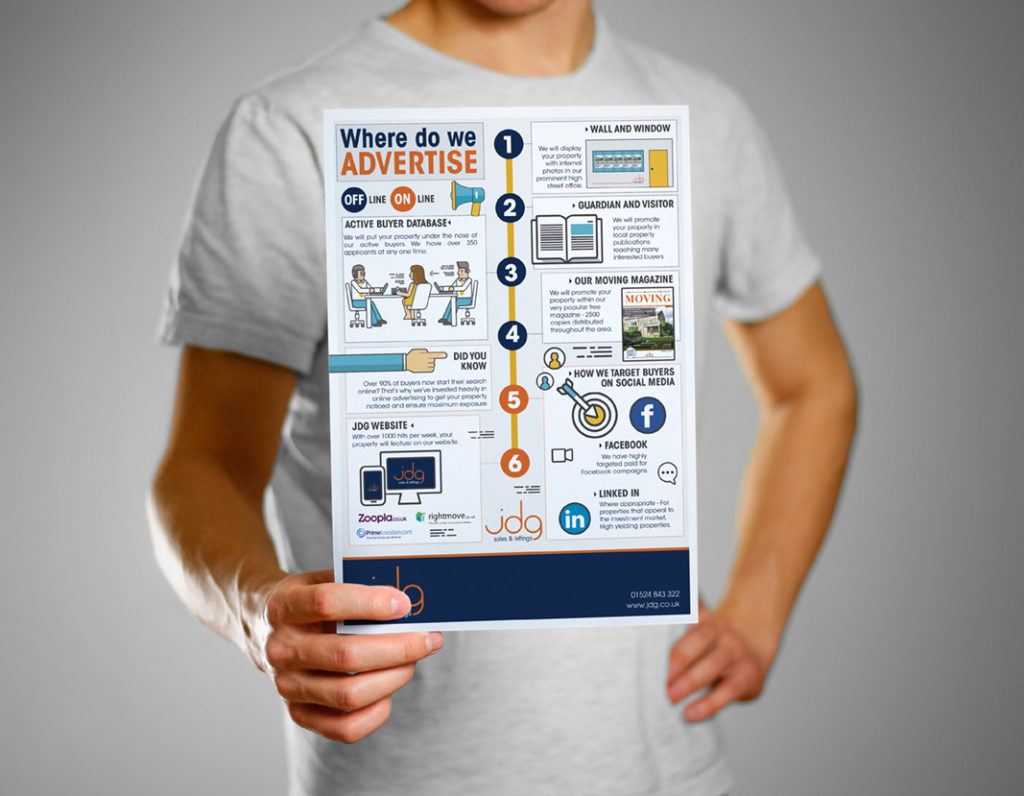 Designing Printed Materials
When it comes to designing print materials, good design cannot be forgotten about. Printed materials such as brochures, banners and leaflets are often some of the first things a potential customer will notice about you so the design needs to look great, tell the customer everything you want them to know, and most importantly, give the customer what they're looking for.
When it comes to designing your print materials, think carefully about what the customer is looking for and present the information in a way that is easy to absorb. One way to do this, is visually rather than using with words; that's why so many graphic designers favour infographics or icons. They relay information in a fast way that's pleasing to the eye.
When designing printed materials also consider how practical a document is; for example, you don't see many flyers that are A3 size and fold down as it makes for an awkward experience trying to fold the leaflet back up (were looking at you, maps). Business cards are a standard size for a reason; they fit nicely in a purse or wallet. Don't try to 'rock the boat' when it comes to shapes and sizes that work. many standard sizes are that way because they're practical.
If you don't have the resources in-house, considering hiring a graphic designer to help with print materials.
Hiring a professional who is well-versed in what does and doesn't work can make a world of difference to your printed marketing materials.
Get in Touch
Looking for a good designer for your print work? Get in touch to speak to member for the team about the services we offer and how we can help you produce eye catching print materials.