5 Ways to Stand Out from The Crowd with Print
The world of business can be a cutthroat one; with competitors constantly upping their game and, in some cases, offering the same services that you do. In such a situation, it's important to make sure you stand head and shoulders above the crowd, letting customers see you first and be attracted to your products.
There are many ways you can do that, it could be your messaging that is different, your service offering or by providing a more cost-effective service/product.
As print experts, we think your printed items can make a huge difference to the way your company is perceived. Quality and professionalism are an essential when it comes to your marketing materials. Read on for five ways to stand out with print.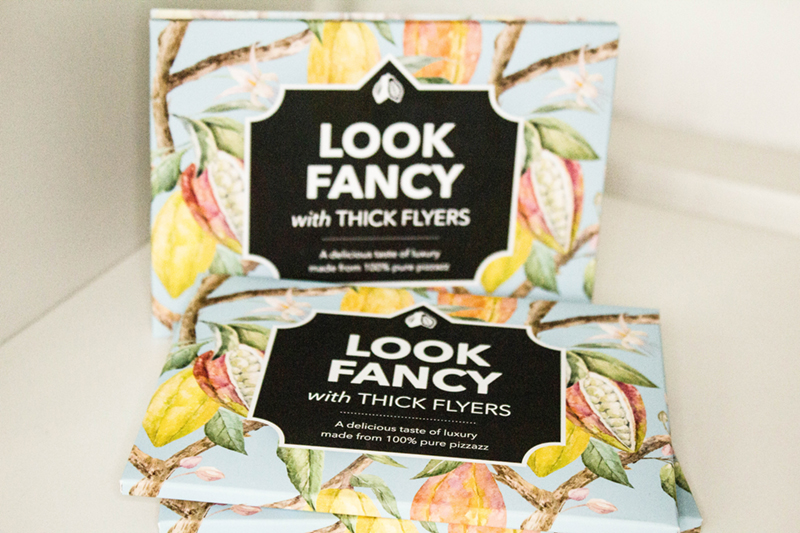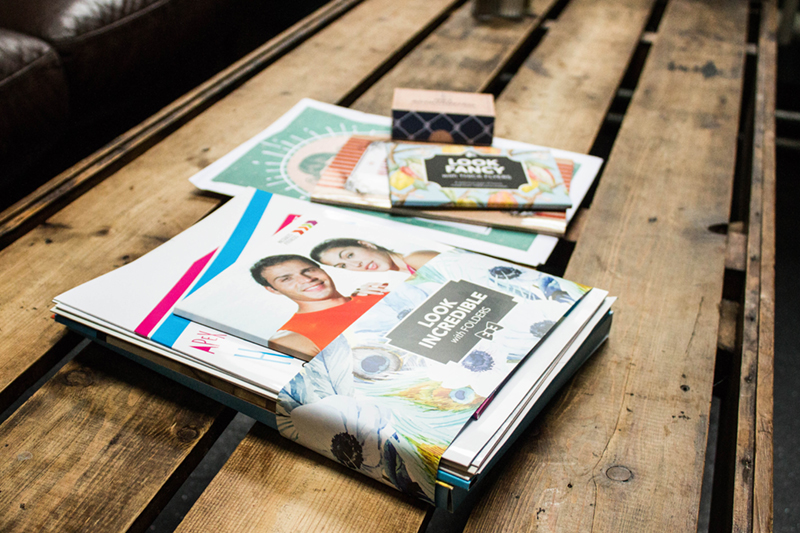 5 Print Ideas for Businesses That Want to Stand Out
Do you ever go to a trade show and collect printed materials from other businesses? Have you ever thought how similar they look, and in some cases boring?
Millions of brochures, leaflets and booklets are handed out or posted in the UK, lots of them go unread because they either don't grab attention or they just look plain bad.
Buck the trend and stand out from your competitors with great looking printed marketing materials. Here are some of the best ways to achieve a standout finish.
Slick Design
This one might sound obvious, but are your print materials designed by a professional? You would be surprised how many businesses send materials to their printers and are disappointed when the results they receive are less than overwhelming.
This isn't the printer's fault; they can only work with what they're given and offer their advice. For a slick looking brochure or leaflet, hire a graphic designer or speak to your printer. They will often have their own in-house designer who can help you, or at the very least will be able to recommend someone to you. If you want great printed marketing materials, you can't have Karen from finance designing your brochures in Microsoft Word.
Great Content
Once you have a great design for your leaflet or brochure, you need to have engaging content to fill it with. Often, printed materials have been designed with looks only in mind but there must be a careful balance between great design and good content.
Consider hiring a professional copywriter to write your sales copy or tell your story. What potential customers first read about you is what will stick in their minds; dry, dull content isn't going to cut the mustard. Remember; the best type of copy is short and snappy, don't include unnecessary detail or information that is too complex to digest at a glance.
Beautiful images
How many brochures do you pick up and cringe at the photography? You know the images we mean; the ones that are obviously stock photos, usually taken in 1999 by the look of them. All smiling ladies with unfeasibly white teeth wearing a headset on that isn't plugged into anything.
To stand out from your competitors, really think about the images that you use and consider hiring a professional photographer for product photography. Even if you don't have your own high-quality images, think outside the box when choosing stock photos; go for images that reflect how you want your customer to feel, not what you want to look like. Using images in black and white can make them look better quality too if you own the rights to use a stock photo, get creative with photo editing software.
Unexpected shapes and sizes
Most printed brochures, leaflets and banners come in standard sizes – usually because they're commonly accepted and are often cheaper to produce. That doesn't mean you can't get a little creative with the shape of your printed materials.
Even producing your company brochure in a landscape booklet, rather than portrait could set you apart from your direct competitors. Speak to your printers about more quirky sizes and shape brochures that can help you create. For those who truly want to stand out, bespoke shapes can be made – perhaps a brochure in the shape of your logo, or a cut out. With today's printing technology, the possibilities are endless.
Quality paper stock
Last, but not least, because it's an important one; think about the quality of the paper stock your print materials are produced on. The thickness of your business card or brochure really does speak volumes!
If you're using an online print service, ensure you understand the different types of paper and card and don't go for the cheapest option. When it comes to print, you get what you pay for. More affordable options can look great, it's just about choosing the right paper stock in the right situation. Think about finish too – glossy, matte laminate or unfinished paper stock? Each finish portrays a different message about your business so choose carefully.
Contact Us for Help with Your Printed Materials
Still stuck for inspiration on how to stand out with your print materials? Get in touch with us and a member of the team will be happy to advise you on anything and everything from design to choosing the right paper stock.