We're here, even if we're not there

We're here, even if we're not there
We're still open for business.
Although we might not be able to meet you in person, because of Government rules.
We are prepared for this and have systems and technology in place to mean we can continue working with you safely.
Book a call-back
> Browse products online
> Order online
> View proofs online
> Pay online
> Free delivery to you
WE ARE HERE FOR YOU
Trade online with editable web, e-commerce, click-and-collect, booking, and check-in systems.
Keep your environment safe with covid-secure products.
Use SEO and digital marketing to find new customers and connect with existing ones.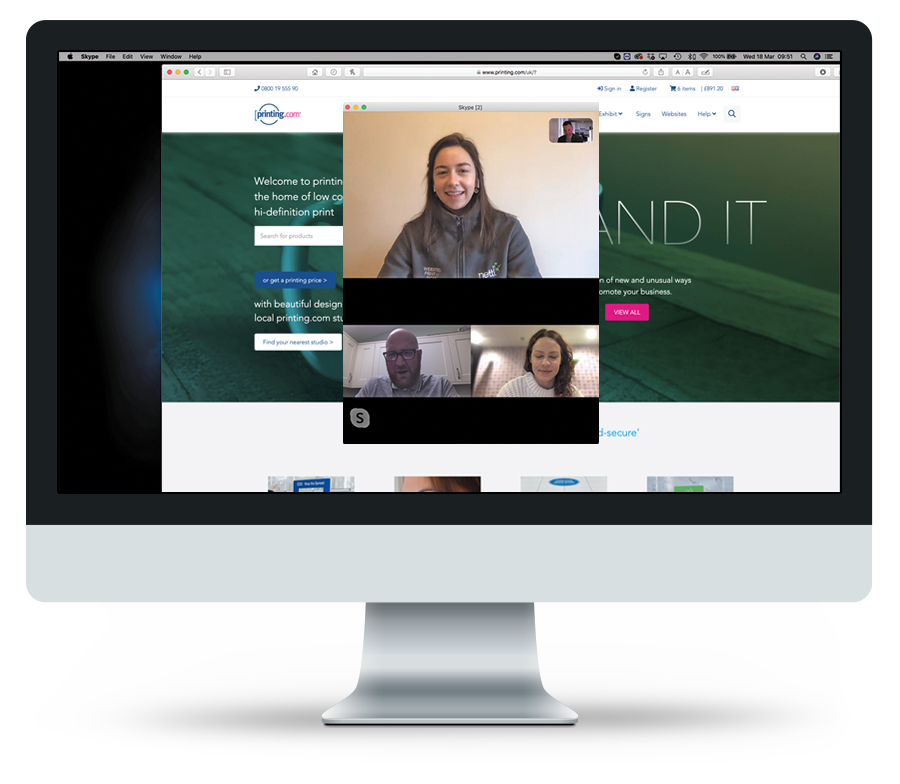 Business as unusual
Our production hub remains open as usual. We've already replenished our stocks of social distancing floor stickers and paraphernalia.
We're avoiding meetings in person, but are all over meetings via Video Conferencing (Google Hangouts, Zoom, Skype or FaceTime). Just don't judge us by our room decor or our choice of loungewear…
If you have any queries, do not hesitate to get in touch via
lancaster@printing.com
Now go wash your hands. Again. Stay safe everyone.
Kind regards,
printing.com Lancaster