Is that you? Looking back next year? Remembering the time you nearly didn't go to that event? The one where you landed your best new customer? When you nearly missed out?
Don't have Fear Of Missing Out, expo season is here. Every business needs new customers. We exhibit at lots of events throughout the year. Some big, some small. Some cost more, but attract more customers. Some cost almost nothing, yet we still meet new people.
Which events will potential customers be going to this autumn? A trade fair? A convention? Classic car show, music festival, vintage fete? Could you meet some new prospects at one of these?
The great thing about our display range is it's totally reusable and completely modular. Mix and match depending on the space you have. Many displays are double-sided, so you could use it year-round at your premises, then flip the message for an event.
Each piece is in stock and available fast, so you can take advantage of last-minute offers and exhibitor discounts.
Deciding to exhibit is one thing. Making people notice you is another. How do you make them stop at your display stand?
It's our job to help you make them stop. To get your message noticed. By existing buyers and to turn strangers into customers.
Get planning today and have NO EXPO FOMO.
And during August there's up to 50% off lots of our amazing display products.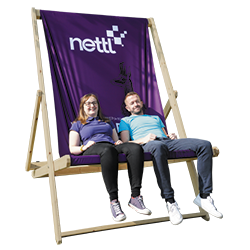 NEW Giant Deckchairs
Create an Instagrammable centrepiece for your event. Printed in your brand on waterproof fabric.
NEW Giant Deckchairs >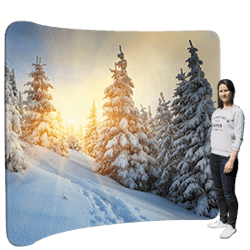 Backdrops
Our fabulous fabric backdrops are ultra-portable and pop up in just a few minutes.
Backdrops >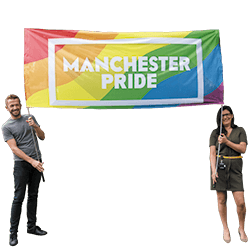 Carnival Flags
Full colour, personalised marching-style flags with telescopic poles to hold your flag up high.
Carnival Flags >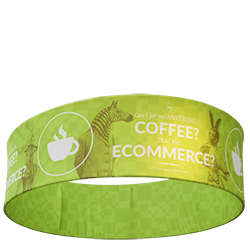 Ceiling Hangers
Increase visibility at exhibitions with these eye-catching suspended frames. Visible from near and far!
Ceiling Hangers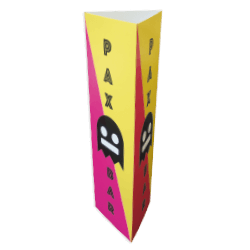 Lamp Post Sleeves
These neat sleeves wrap around a lamp post or bollard. Great for outdoor signage or navigation.
Lamp Post Sleeves >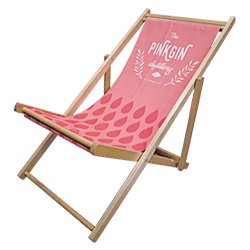 Deckchairs
Branded deckchairs are ace for indoor and outdoor use. Use to create relaxing chill-out areas.
Deckchairs >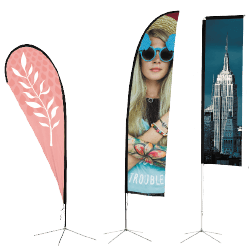 Flags
Stand out in the high street with these fantastic flags.  Flexible, lightweight and easy to assemble.
Flags >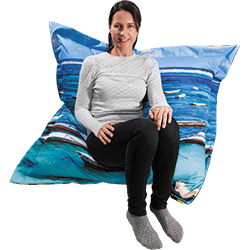 Beanbags
An outdoor bean bag with a water repellent tent fabric cover.
Printed in full colour both sides.
Beanbags >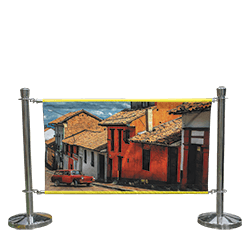 Café Barriers
Zone off part of your pavement or garden to created a branded area with these Café Barriers.
Café Barriers >