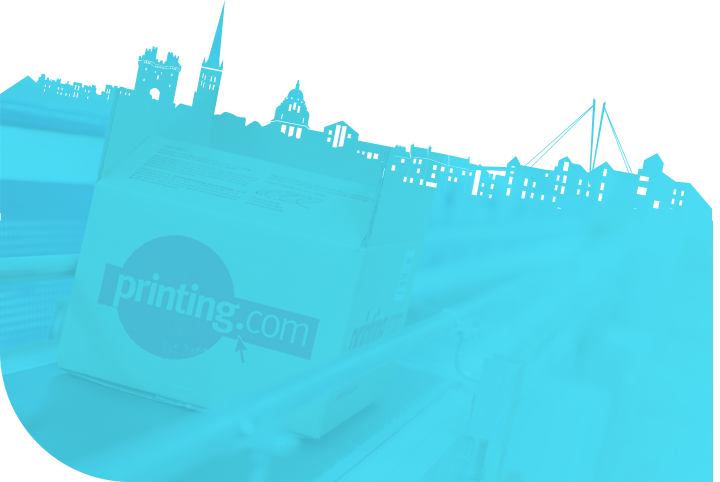 If you're looking for fast full colour print you've come to the right place.​
Our websites are designed to look beautiful whatever the device. You can even edit them yourself and from as little as £35 a month - there's never been a better time to get in touch!
It is worth paying a professional when it comes to looking good, we have over 20 years in the industry and work with small to large companies from branding to marketing.
In the heart of historical Lancaster, Printing.com have a growing reputation as one of the most talented and experienced graphic design teams in the region.​
Adrian Walsh, Director leapt at the opportunity to develop the printing.com franchise into his existing business Your Design Partner in 2015, and has built his client base from the ground up.
Printing.com - Lancaster are located in the Grade II listed Storey building, one of the most sought after office buildings in the city overlooked by Lancaster Castle.
We are committed to offering local businesses an all encompassing service, providing all types of printed materials from business cards to banners. Combining over two decades of experience and graphic design expertise means the team can provide the perfect materials for more conventional or formal businesses, yet still retain the flair to create something completely different for creative businesses looking to stand out from the crowd, all using a broad spectrum of colours, surfaces and styles.
Give us a call on 01524 509 036 to arrange a meeting, or email us lancaster@printing.com and we'll be happy to help.
​
Long standing client - we now provide all design, marketing and print for the Brewery. These include all their Pump Clips (their Core range displayed on this poster) as well as their 12 Tales Ranges - these can be seen accross the country in all good pubs.​
'Make it modern and stand-out' - well we listened and did just that. Using strong bright colours on a dark background - simple illustrations and using typography almost as images give this a super funky modern feel!
We were approached by local Estate Agents JD Gallagher to design and print a monthly property magazine.
12 months later and the success has been phonominal, so much so they have had to increase the quantity to supply the demand.
Swynford Manor approached us to produce their latest Wedding Food Guide. We followed their brand guidelines and used some stunning photography to produce a high-quality 12 page booklet, we laminated it to give it that extra feel of luxury.
FINDING US
We are located at the foot of Lancaster Castle in a large imposing building called The Storey. Head towards the City Centre and you will find yourself on our famous one-way system - from here follow signs to the Railway Station. You will turn left onto Meeting House Lane - we are located on your right. Street meter parking is available by turning right immediately before us towards Lancaster Castle.
PRINTING.COM
MEETING HOUSE LANE
LANCASTER
LA1 1TH
T: 01524 509036
E: lancaster@printing.com
Call us now on: 01524 509036
Make a proper exhibition of yourself! From stunning fabric displays, your perfect companion for meetings and expos. We can also fully kit out your office from floor to ceiling!
Trusted by over 5000 local businesses for 13 years, from small to large. Our customers keep returning as they have confidence that we respect your deadlines and we won't let you down.
If creativity isn't your strong point then leave it to the experts, our Graphic Designers would love to make your idea come to life with sparkle.​​
Printing.com has a reputation second to none, we work with hundreds of local businesses. Our customers keep coming back to us as they know we won't let them down. All our prices are readily available so you know exactly what you will be paying without the need for timely quotations, what's more all our tunraround times are guaranteed and delivery is now included which is ideal for those last minute jobs. Everything we produce is in high-definition and full colour so the images leap out from the paper for maximum impact.
Here at Lancaster, we are a full design studio with skilled graphic designers ready to produce your artwork with over 20 years experience they know how to get your message across effectively and creatively.
If it is a website you are looking for then our team are on hand to guide you through the best possible way at a budget that suits all businesses, prices are from just £35 a month. There has never been a better time to get in touch.
​